Choosing a CPA firm is a very personal decision, like choosing a doctor or dentist. Over time, the CPA should become a key personal advisor based on a relationship of trust.

At Rieger & Associates Ltd. Co., we actively seek ways to be of service to our clients and to be accessible at all times. For example, we provide telephone numbers to reach us directly, rather than using a switchboard. If we are not able to answer the call, we return voice mail messages usually within minutes; almost always within 24 hours. Ralph also provides his cellular phone number to his clients.

We are conveniently located in Southwest Houston, Texas, away from downtown & Galleria gridlock. We have plenty of free parking.

Rather than being routine preparers of tax returns and financial statements, we are constantly seeking to share ideas with our clients on how to improve their tax and financial situations. We believe tax planning; financial analysis, and strategic planning provide more value to clients than compliance services alone.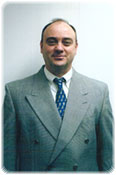 We see our role as being our clients Personal Trainers in business, finance, and taxes. We help to guide clients through a wide variety of services including properly documenting tax returns and instructions on assembling tax information to minimize preparation fees. Further, we aid clients in the design and installation of computerized accounting systems, and offer training support to use those systems. We also offer instruction to help in accounting for complex transactions. Finally, we will assist in formulating, implementing, and measuring the results of both personal financial programs and of business strategies.